Isabella gets some Tube Time in Tahiti
Tahiti is located in the Pacific islands and is one of 118 mythical and majestic islands in the archipelago of French Polynesia. The mention of Tahiti calls to mind visions of an idyllic island paradise, sparkling turquoise waters with an abundance of marine life, perfect waves and incredible beaches. And that vision wouldn't be wrong, Tahiti is the largest of the islands, her mountainous landscape adorned with vast valleys, clear streams, and breath-taking waterfalls. The culture is lively, the people sweet and welcoming and the waves world-class and that's why Isabella decided to head over there, to train for an upcoming contest and get a feel for the island and the sheer power of the wave that is Teahupo'o. She went and stayed with Billabong sponsored surfer Aelan Vaast and her family who welcomed her with open arms to the island paradise. Read on for their words on the experience.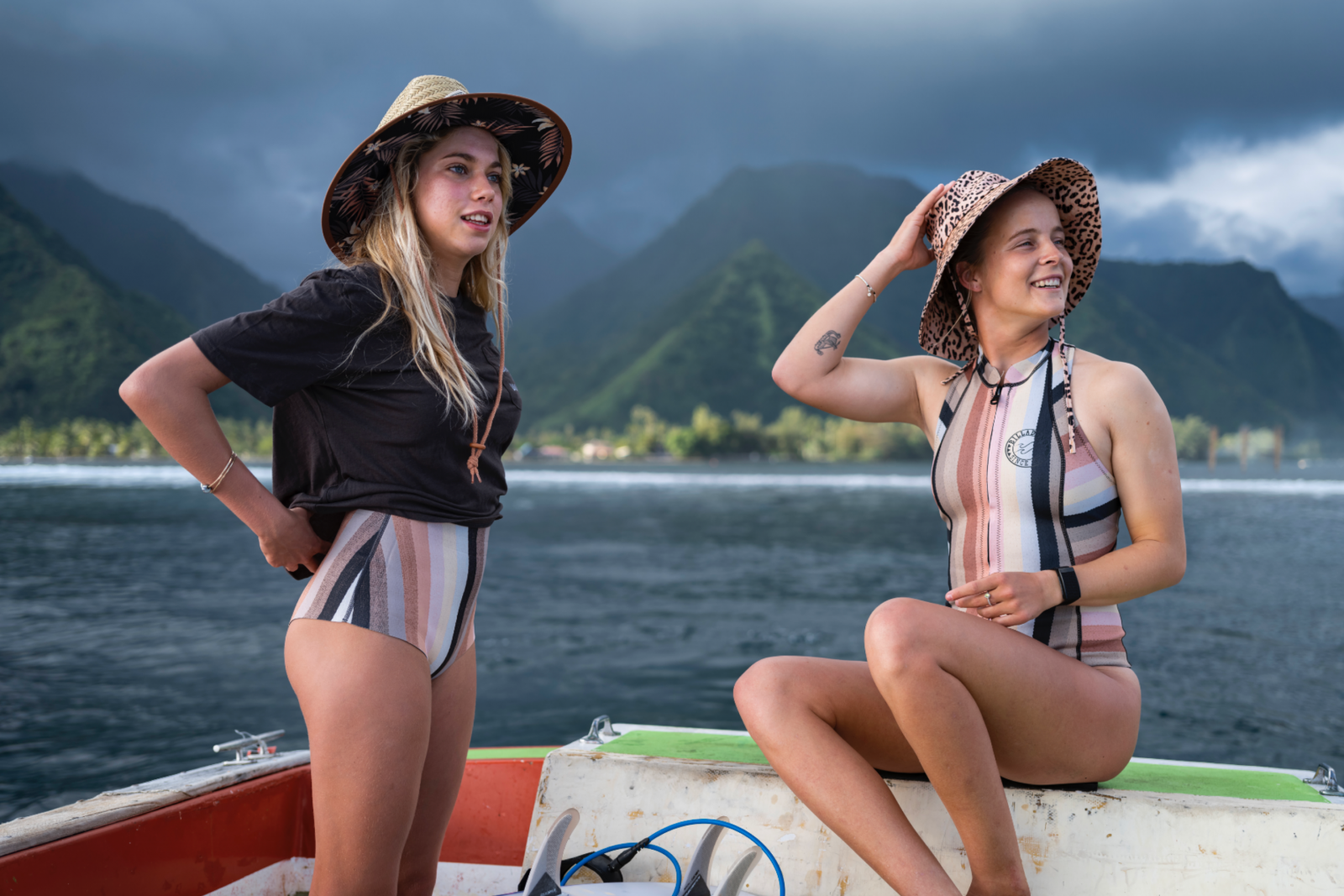 Isabella Nichols:
Tahiti is my new favourite place on Earth. And that's even before we get into talking about the waves. Yes, the waves are definitely the most perfect I've ever seen, but I kind of already knew that about Tahiti. What I didn't expect was how at home I would feel there, and the sense of family and culture that you get from this tiny island out in the middle of the South Pacific Ocean. Aelan, Kauli, Naiki, Natou and Gael hosted us for the week I was there and as soon as we walked out of the airport, we were greeted with traditional flower leis and big smiles. The warmest welcome I've ever received.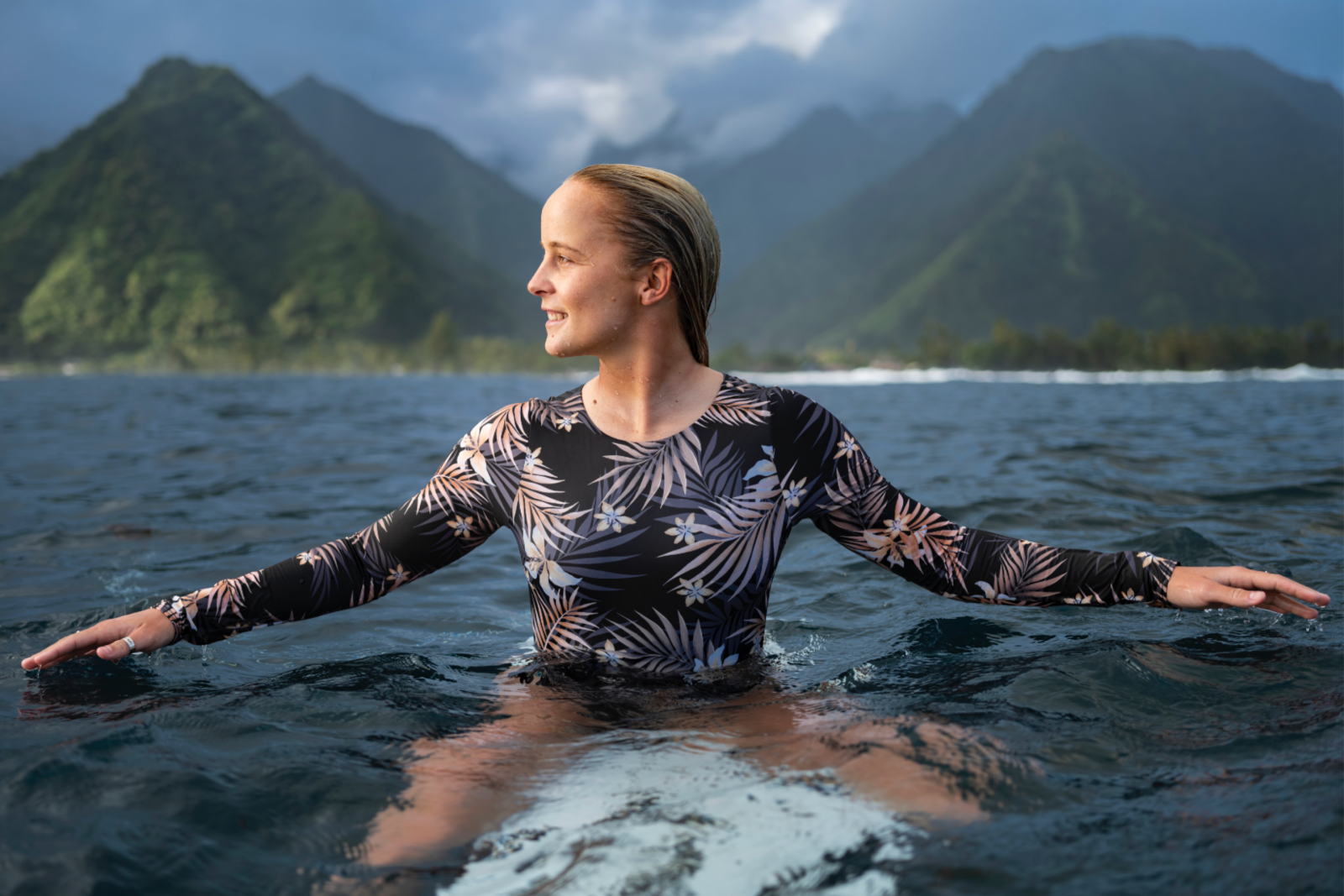 We got down to business straight away and headed straight to Teahupo'o. I was there to train for the upcoming contest and I couldn't of asked for a better surfing family to help me navigate learning to surf one of the scariest and most challenging waves in the world. It was 5foot, glassy and absolutely the perfect size for my first time out there. It took me a while to feel comfortable going for a wave, but Aelan and Kauli were super encouraging, and I slowly got more confident out there and started to get the hang of it.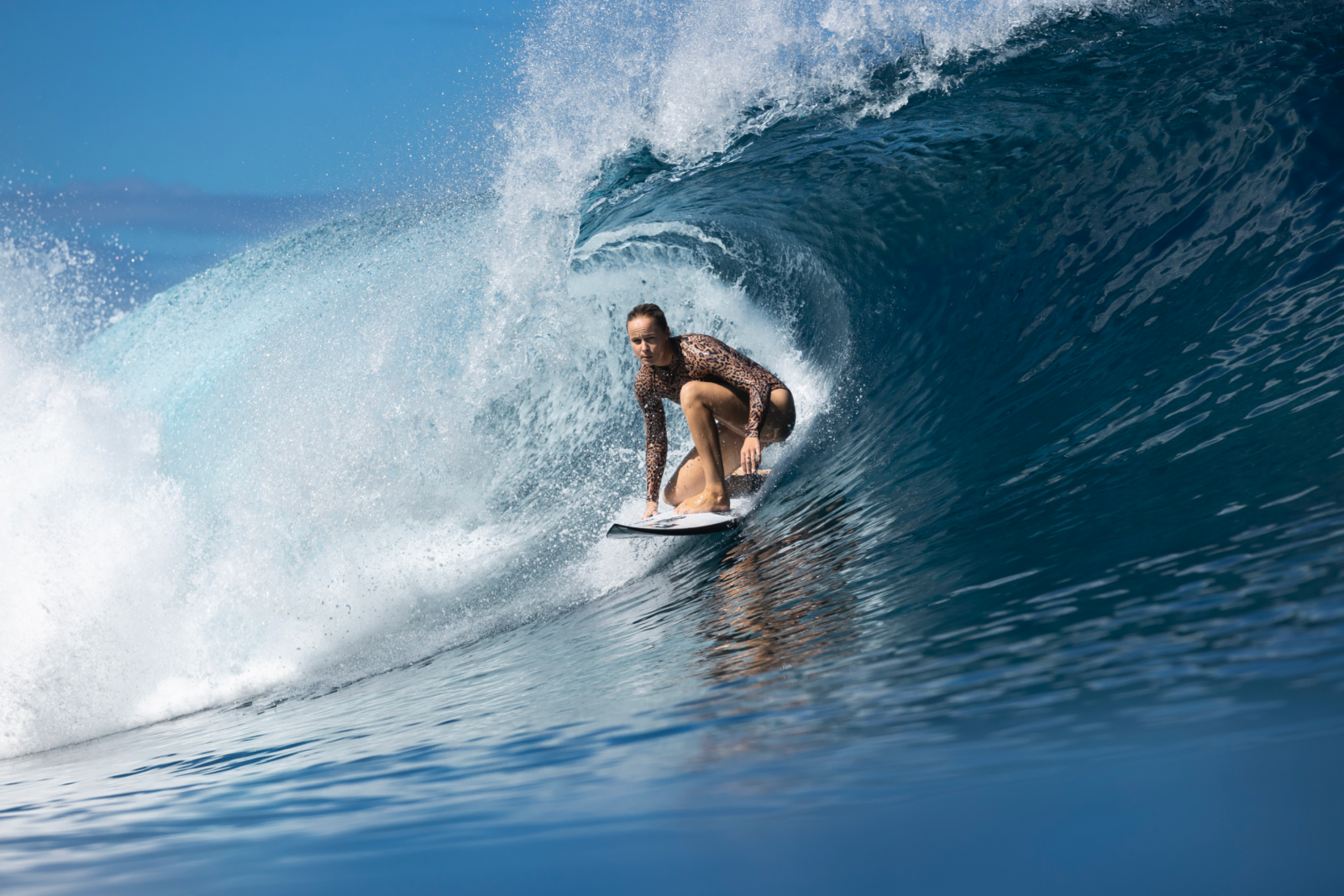 If you've ever been to Tahiti, you'd know the scenery is out of this world. As you paddle for a wave, swinging towards the shore, you're blessed with the sight of beautiful mountains overgrown with greenery stretching as far as you can see. That's if you look towards the shore, if you look down, the water is so clear you can see everything from sharp reef to colourful marine life. We had fresh fish most nights and I have never tasted fish as good as I did in Tahiti. The Vaast family went on a fishing expedition on a day when I was too tired to get out of bed, and they returned with a 70kg Marlin, straight onto the menu for dinner, not a piece of the fish was wasted, the remainder frozen for another night's dinner.
The best part was how welcome you feel there. Even though French is the predominant language, strangers still walk up to you and greet you with a fist bump, making you feel as if you belong! By the end of the trip I didn't want to leave. The Vaast family felt like my family and I'd had such an amazing time hanging out with Aelan and her brothers. I can't wait to go back, with a little insider's knowledge to help me out along the way.
Aelan Vaast:
I was very happy to show Isabella my island home. I live on the peninsula of Tahiti closest to Teahupo'o with all my family. We were able to enjoy two perfect days surfing at Teahupo'o and it was so cool to see Isabella surfing out there for the first time. We also took her on a traditional fishing boat called Pot Marara, it was such an incredible day. Tropical fruits for breakfast, perfect surfing on glassy waves, poisson cru for lunch (a traditional Tahitian dish of raw fish cured in citrus) and discovering the wild parts of the island by boat, where we showed Isabella a secret waterfall in the heart of the island. I was very happy to meet Isabella and share these moments with her. She is one of the best surfers in the world and a big inspiration to me, I can't wait until she comes back!
I was very young when my brother Kauli pushed me on my first wave at Teahupo'o. It's an incredible memory because there were only my brothers in the water, so I felt super safe and looked after. Now when I surf there, I look for the longest barrel possible. The take-off is still very intense for me, but once you have made the scary drop in, you can just enjoy the amazing view of other surfers and boats in the channel. You have to be at your peak physically and mentally to surf this wave. You can't just wait for the wave and think you can ride it easily. There is so much adrenaline and concentration and focus needed and one small mistake can be deadly. Being physically fit is a must in case you do wipe out and have to deal with the "washing machine." I am incredibly lucky to have this wave and sacred place on my doorstep.