Get to Know our Lovely Luana!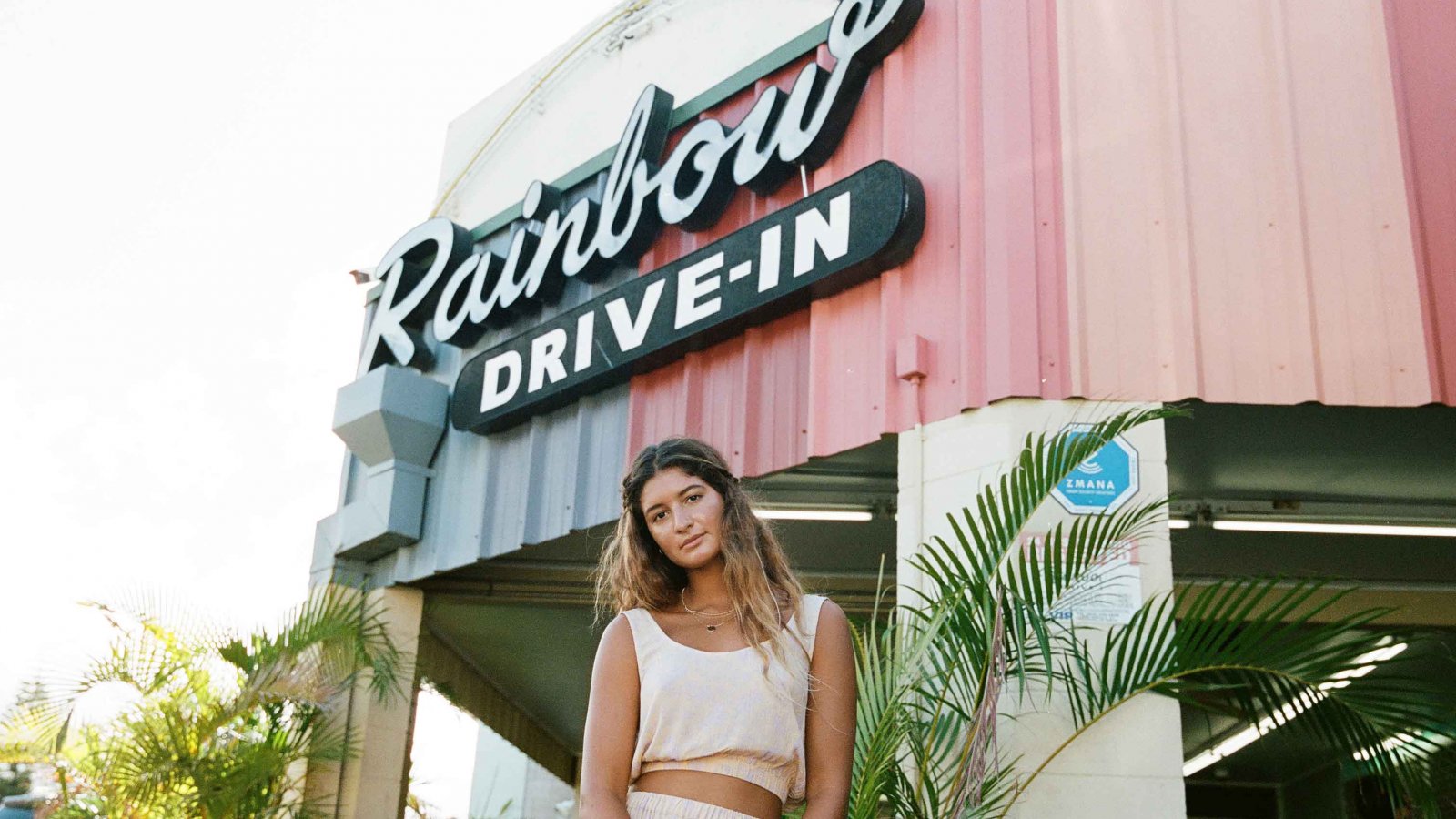 If you haven't heard of this lovely little Hawaiian Wahine then it's about time you did, Luana is Hawaiian for happiness and that's how this beauty makes you feel. Ever so sweet and sometimes a little shy, Lulu, as she is so fondly called, calls the North Shore of Oahu home.
If you don't spot her tearing up the waves (which she has been doing since she was 3 years old!), you will see her hanging at the Sunset Shack with friends, riding her bike along the beachfront, or tucking into a poke bowl at Pupukea Grill. Read on to find out more about this little lady who is quite easily an island princess, who simultaneously shreds in the surf.
Are you living the dream life, having grown up on the North Shore of Hawaii? It's like the true Blue Crush dream come true!
I definitely am living the True Blue Crush Dream and it's amazing, wouldn't change it for the world! I feel so grateful that i grew up in Hawaii. My parents are both from Brazil but moved to Hawaii to start a new life and start a family. I don't think I'll ever leave, to be honest, it truly is the dream life. It's warm all year round, I surf every single day, live on acai bowls and poké bowls, ride my bike along the beachfront and have an amazing group of friends. It will forever be home!
Where are your favourite breaks in Hawaii? What about outside of Hawaii?
The breaks I surf the most in Hawaii are Vland, Sunset, Rockies, and the sandbar, but I love the whole seven-mile miracle which stretches from Vland to Haleiwa. Outside of Hawaii, I would definitely say Salina Cruz which is in Mexico! All the waves there are insane. Also, the waves in Bali and Indo are pretty magical and it's always a good time when we go there!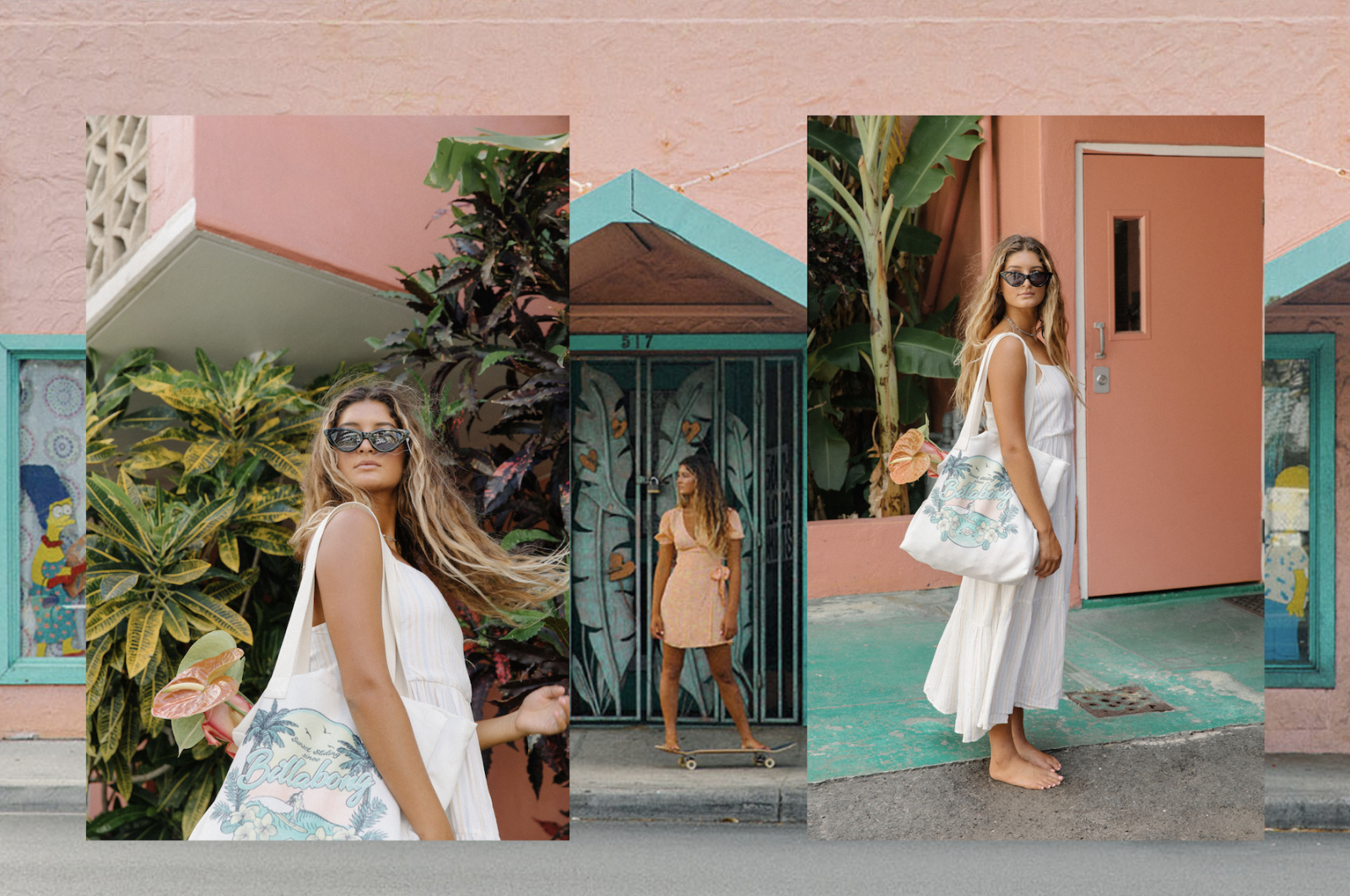 Tell us what a typical day looks like for you?
A typical day for me would be waking up and having a morning coffee, can't start the day without one! Doing a workout then grab my bike and board, cruise down and check the usual spots to see where's good and go out for a surf. After a couple of hours in the water, I have some lunch at home which is usually a smoothie and avo on toast and go for another surf until the sun goes down and I have to get out of the water! I am in my final year of school and I am home-schooled so it is very flexible for surfing and travel.
What do you want to be or do when you are older?
I want to be on the World Championship Tour and competing with the best in the world, and of course, the ultimate dream is to win a world title! I'm going to work hard and do my best until I get there! For this year I'm going full on into the challenger series and hopefully, they run it. My goal for this year is to finish in the top 10 in the QS, that would be awesome.
Your greatest achievement to date is…..?
My greatest achievement was probably winning two QS comps just being fifteen years old, I was pretty proud of that accomplishment. Both of these comps were in Australia, the first one I won was in Philip Island at the end of 2019 and the second one I won was at Boomerang Beach, Australia. I was so happy when I was these comps especially the first one. You couldn't wipe the smile off of my face for the rest of the month.
If you were showing a friend around the North Shore, where would you go and what would you show them. Where would you eat? Surf? Shop?
If I was showing a friend around the North Shore I would probably go for a bike ride and show them all the surf spots along the North Shore and definitely go for a surf If anywhere is good, and after that treat ourselves to some pupukea grill because it's the bomb. My favourite food truck on the island. It's local style Ahi Tuna (which means its raw), in a spicy sauce with rice. It's so delicious and has to be a treat otherwise I would eat it every day. To finish the day if the surf isn't good we would go for a hike to the bunker above sunset elementary school to watch the sunset. At that hike you can see every break between sunset to pipe, It's pretty epic.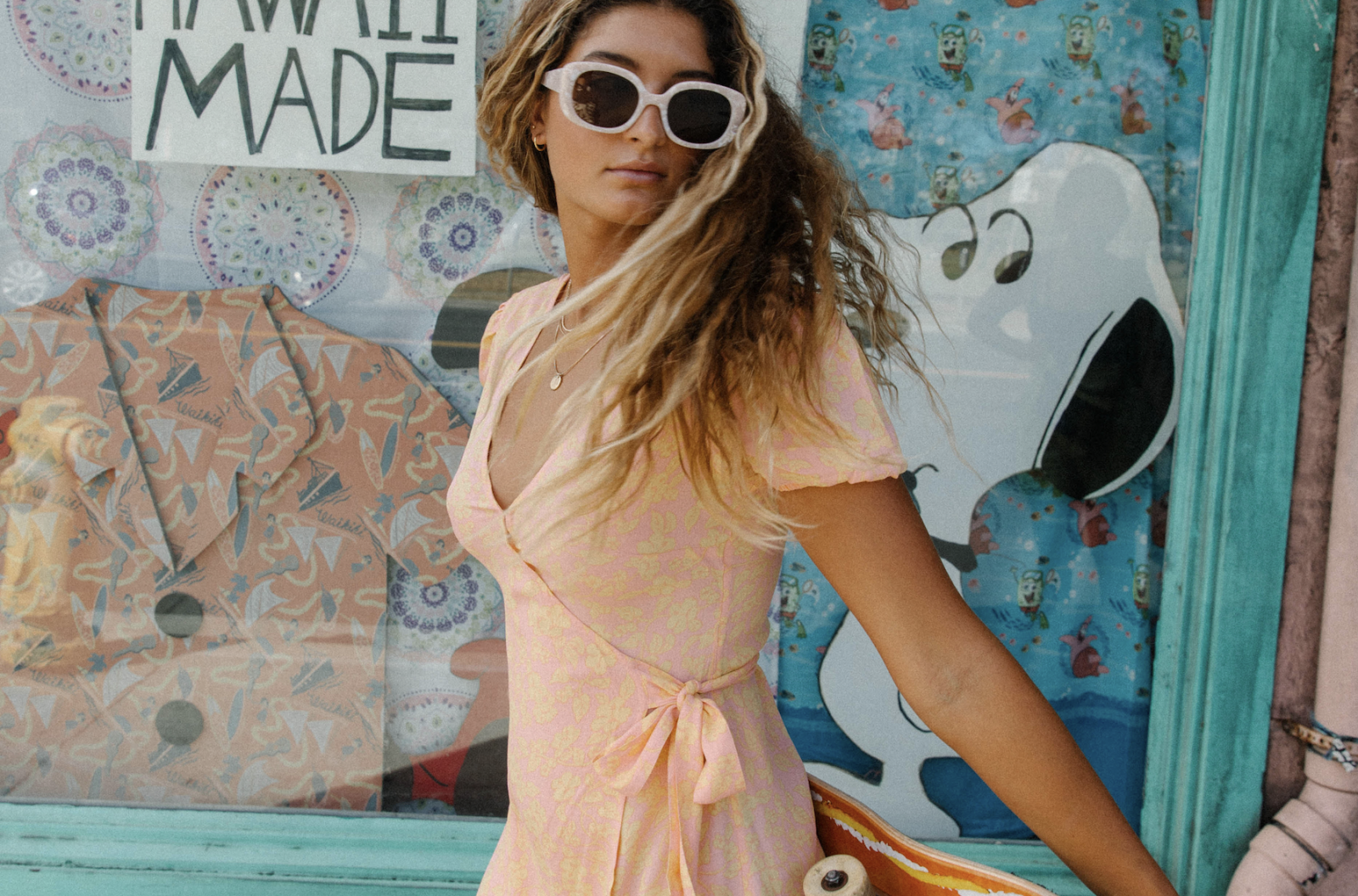 Have you ever surfed Waimea, Jaws or any other big wave spot?
Just this past winter I've had a couple of Waimea sessions already on some pretty solid days, and I'm getting more comfortable out there with each session. And ever since I was 11 or 12 my dads has been towing me into some outer reef waves when the waves are pretty solid, but I have to keep those spots a secret ;)
What are your goals in surfing?
My goals are to be the best in the world and to always be progressing the sport of women's surfing. And to inspire more girls to get in the water and have fun! I love when I'm out in the water and there are more girls than boys, it feels so empowering! It never used to be like that, but now some days that totally happens and I love it.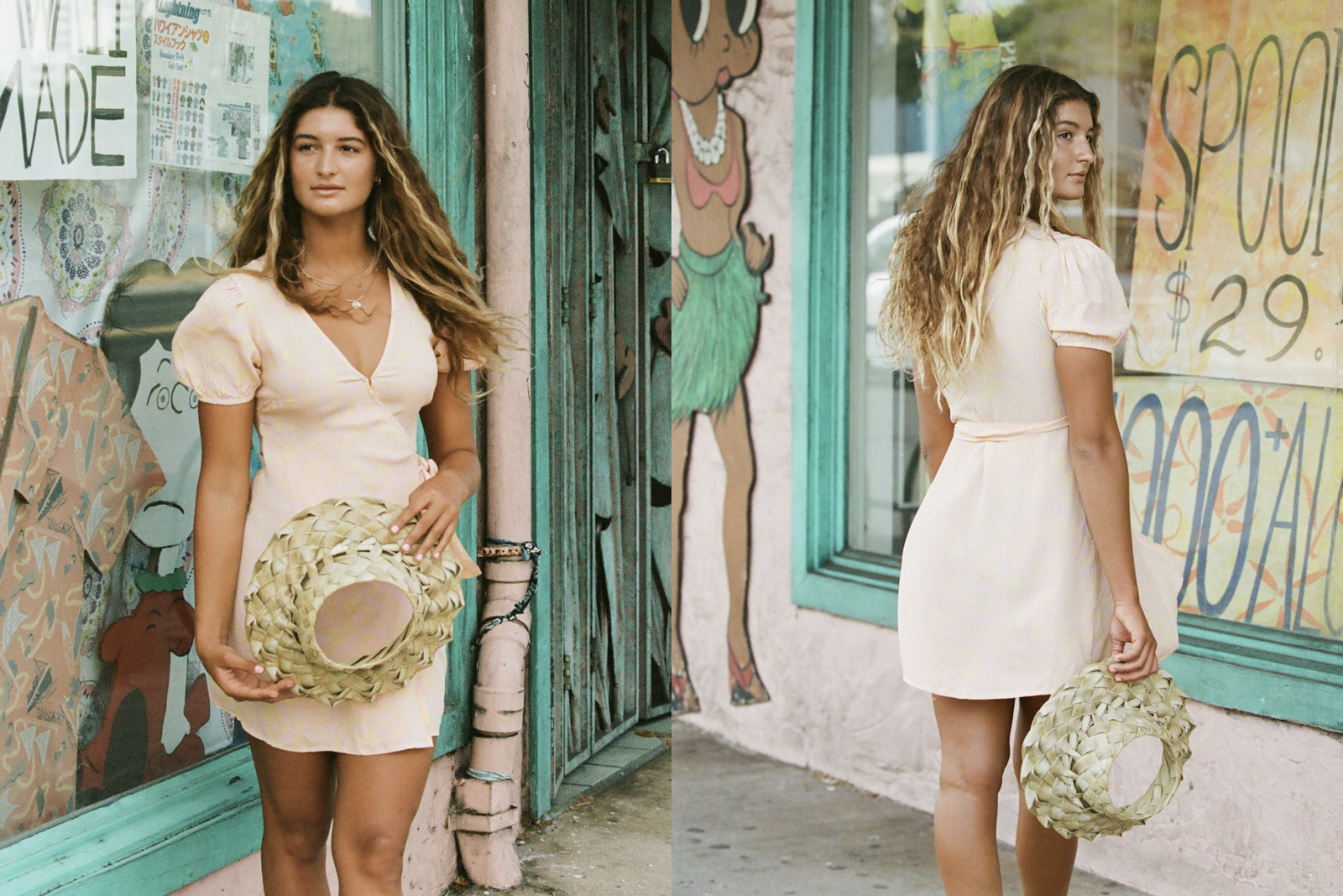 How do you stay fit for surfing?
I do weekly workouts in the gym with my trainer/ coach. We work on body movement/ form/ and surf-related techniques. I do these workouts at least three times a week. On the other days if the waves aren't good I would go for a run all the way to the school and back to Vland or have a boxing session or two during the week.
What else do you love to do in your spare time?
I love boxing that's been something I've been doing for quite a while, anything active I love to do hikes/ swimming/ riding a bike etc. and I've been getting into playing chess a game I love learning. It's all about strategy and tactics, which are also good skills to have for my surfing.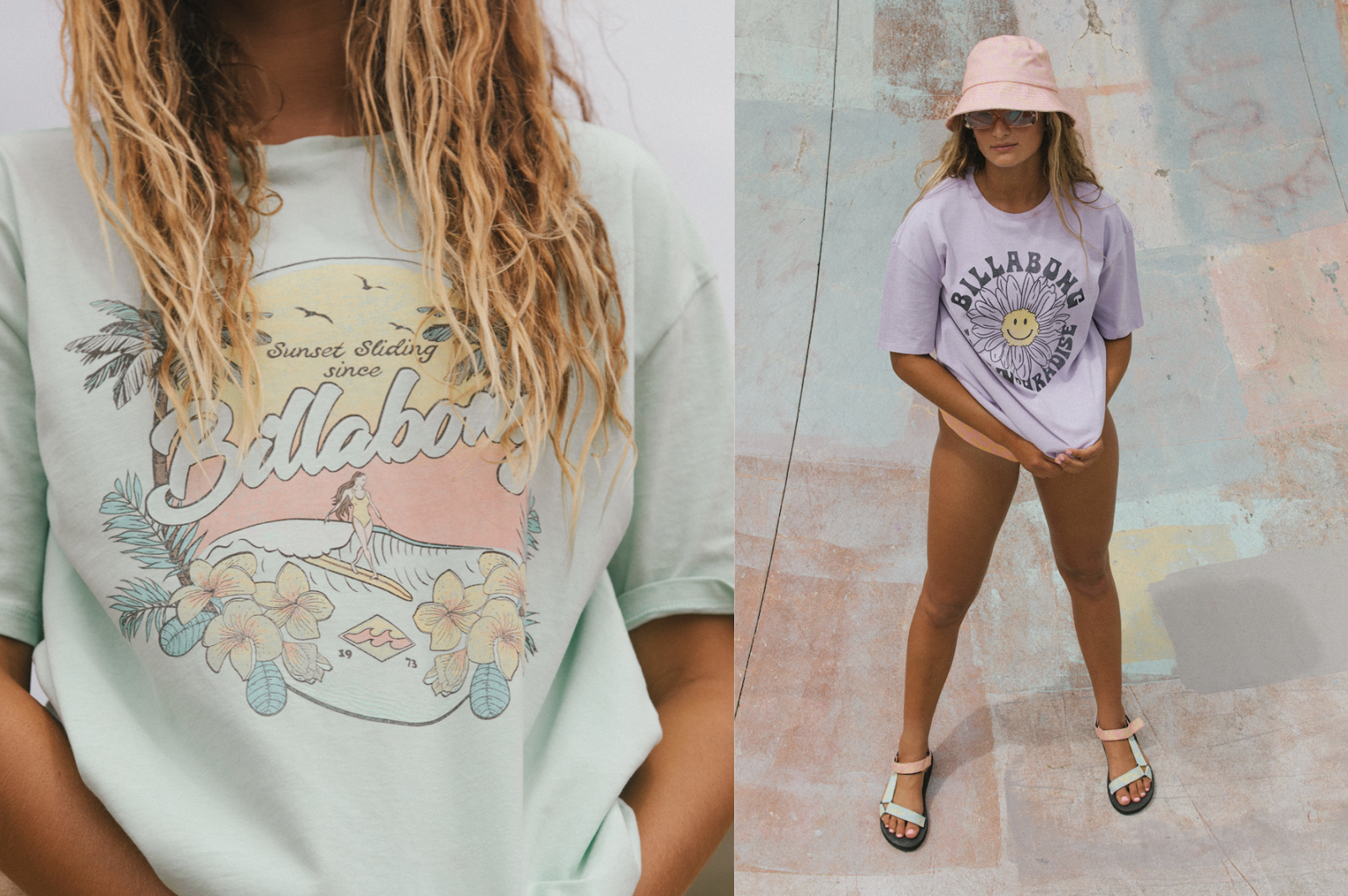 As soon as the world opens up again, where will be the first place you want to go?
EVERYWHERE!! Europe, Indonesia, Australia, Greece! I want to be able to experience every country's cultures, foods and views! I have a HUGE travel bucket list and can't wait until life goes back to normal soon and we can travel freely.
What do you wish for future generations of surfer girls?
To always push the limits! It's been amazing to watch this next generation of girls always pushing the limits! It makes me want to be better. Women's surfing is changing and I couldn't be more excited to be a part of it!