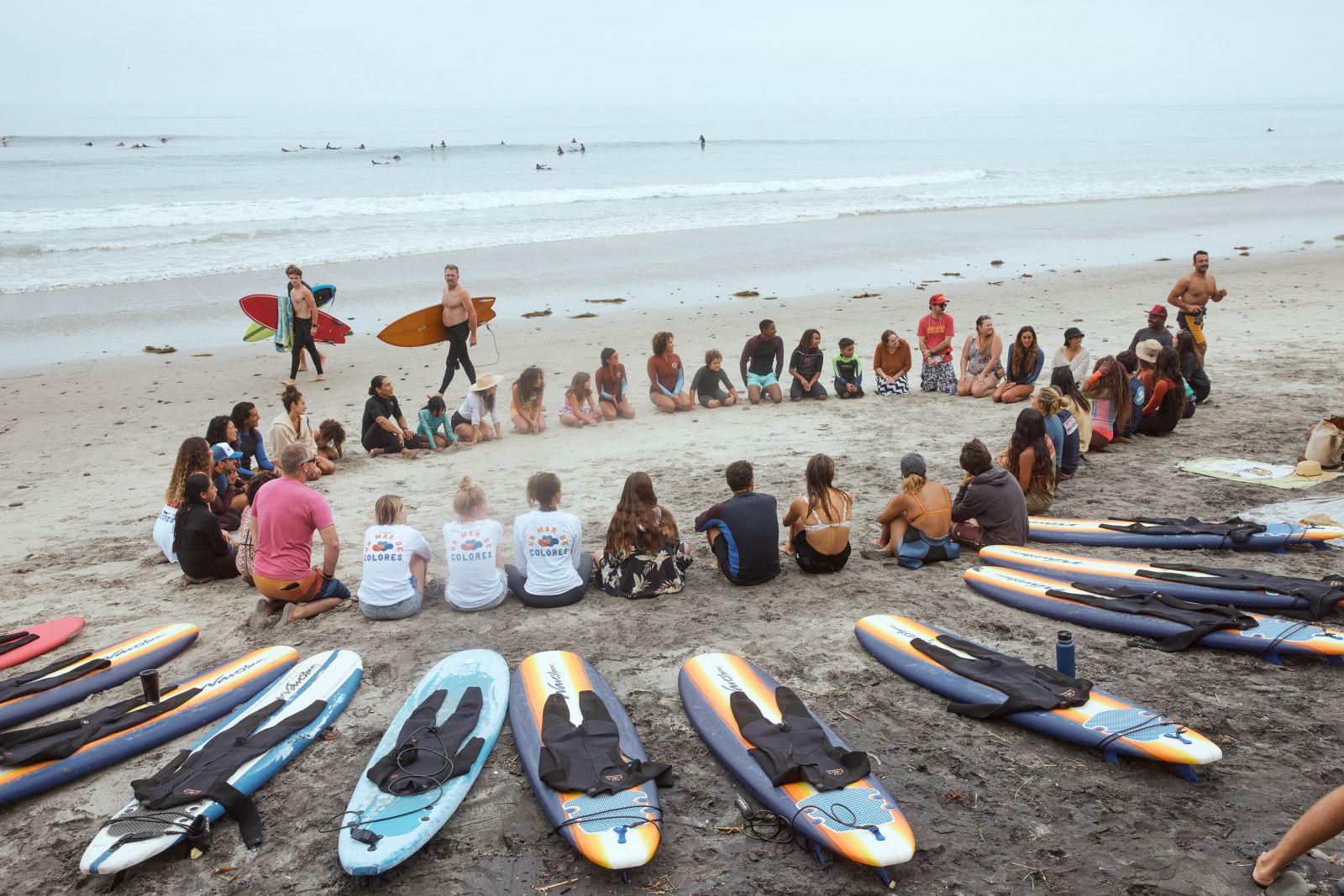 The clouds hanging low over the sea are just beginning to burn off when the first group of kids arrive at the beach. Some quietly and curiously examine the brand-new Billabong wetsuits displayed next to a stack of foam surfboards. Others run right into the arms of Un Mar de Colores nonprofit co-founders Mario Ordoñez-Calderon and Kat Reynolds, or one of their Familia mentors in the crowd of volunteers gathered there welcoming the children into the waves on this warm summer Saturday in Encinitas, California.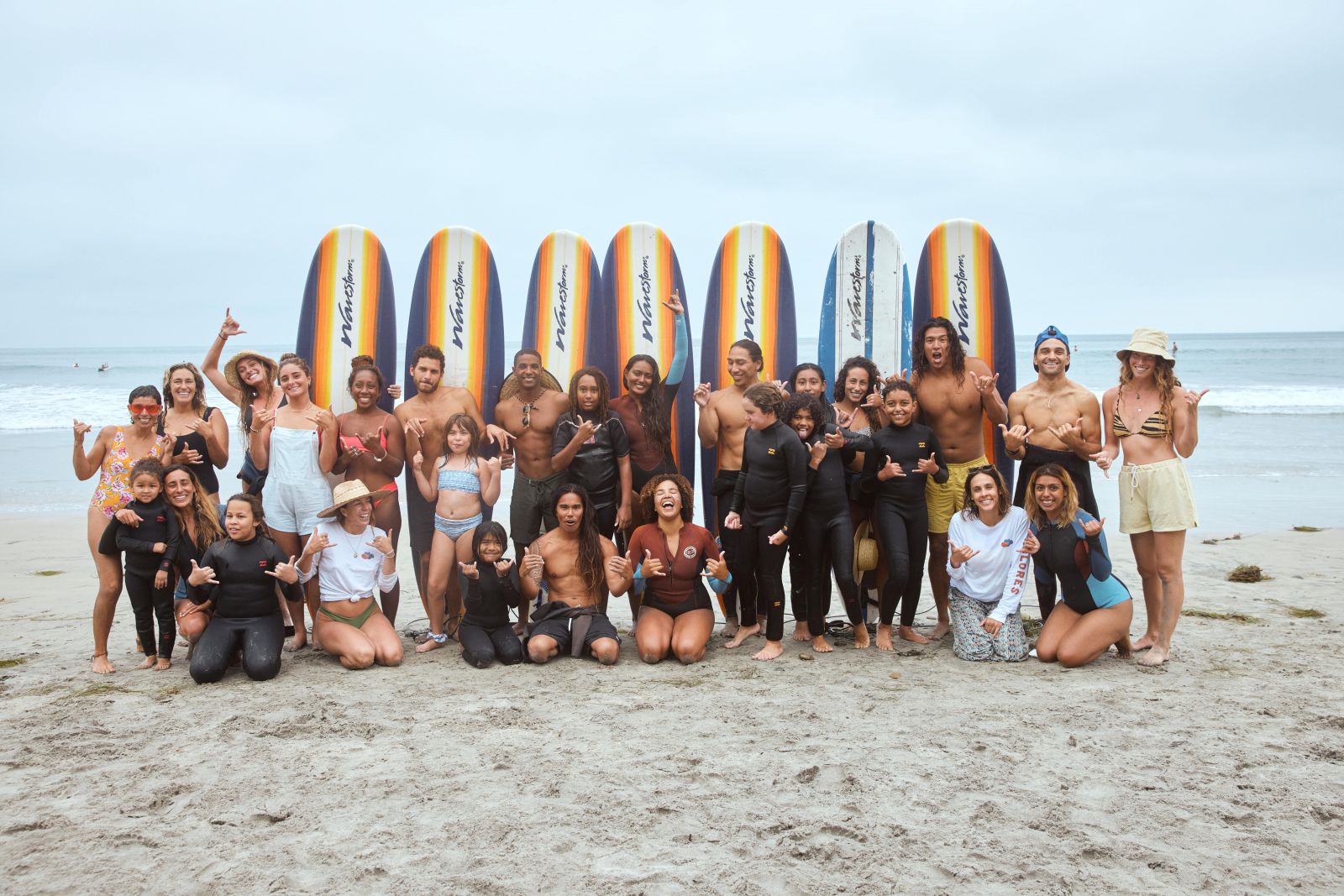 Many of the BIPOC children who participate in the Un Mar De Colores summer surf program each year live just ten to thirty minutes from the beach. Yet, some have single parents who work multiple jobs or have time constraints and a lack of resources or transportation that make getting there more complicated. Sometimes, it's a fear of water, the absence of other people of color, or simply the way these families choose to enjoy the beach culturally that causes them to become discouraged from feeling at home there. This is what Un Mar de Colores is trying to change.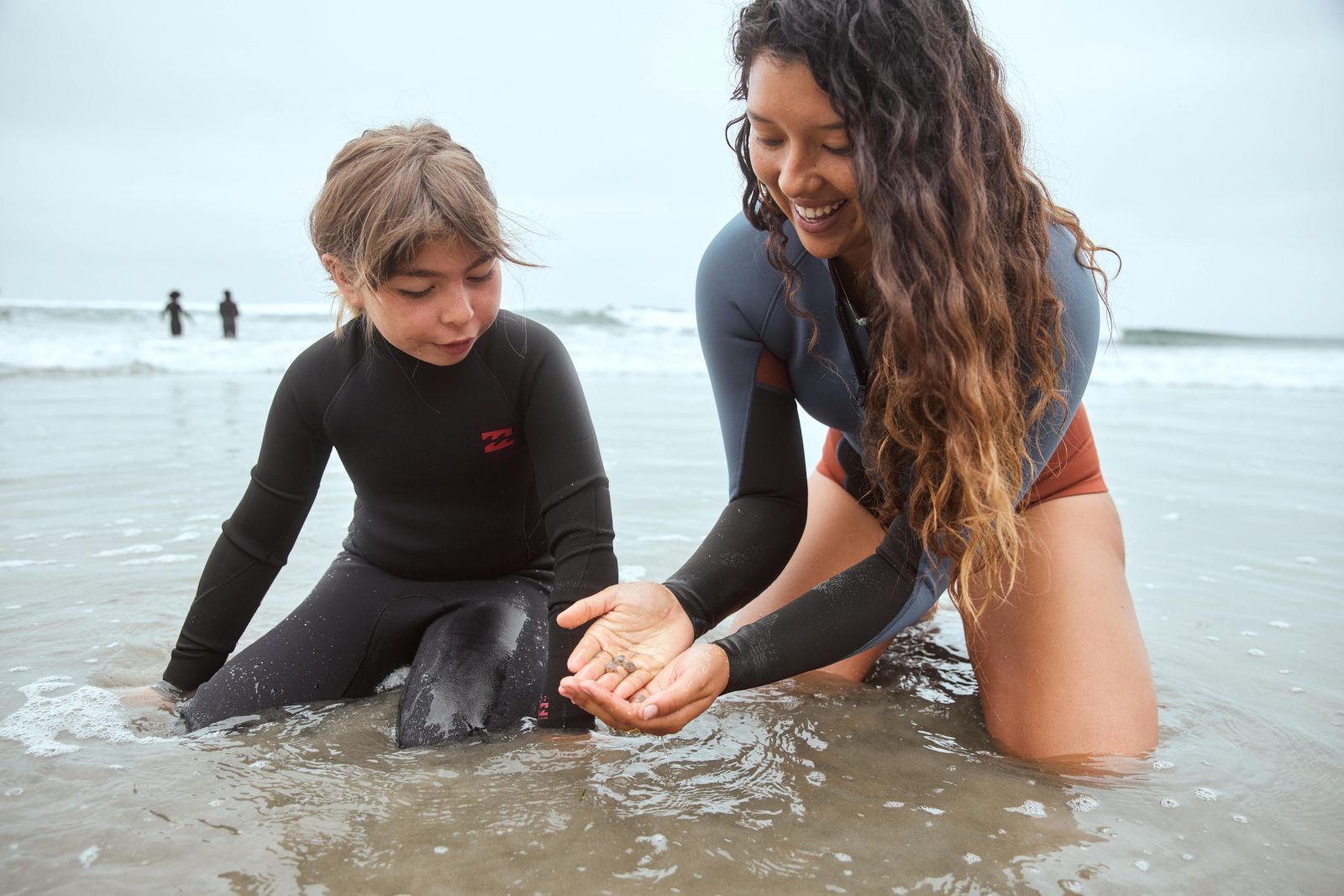 This year, Billabong Womens is partnering with Un Mar de Colores to support their mission of cultivating inclusivity, diversity, and ocean stewardship for children of color and underserved youth in the surf community. The organization aims to help change some of the dynamics keeping BIPOC from enjoying the beach, whether that's by facilitating transportation or creating a sense of community and belonging, or tackling larger issues like representation in the media, all while providing mentorship for safe ocean recreation and lifelong stewardship.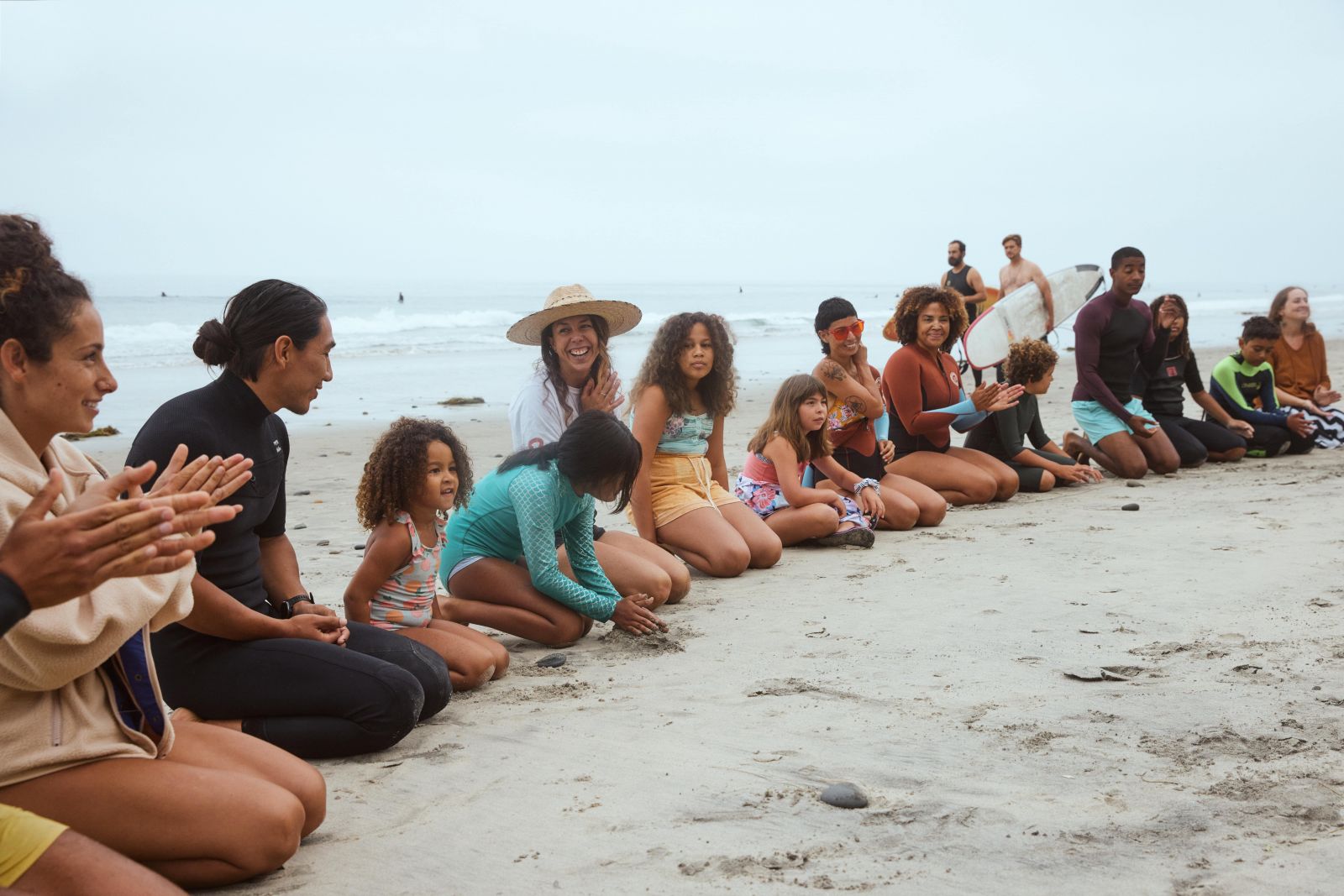 Beyond their children's surf therapy, mentorship, and eco-educational programs, Un Mar De Colores is truly challenging the status quo within the surf industry and surf culture through its #RepresentationMatters initiative. The movement focuses on celebrating diversity, community, and highlighting the already thriving world of ocea-oriented BIPOC surfers, artists and changemakers to inspire the next generation of ocean stewards.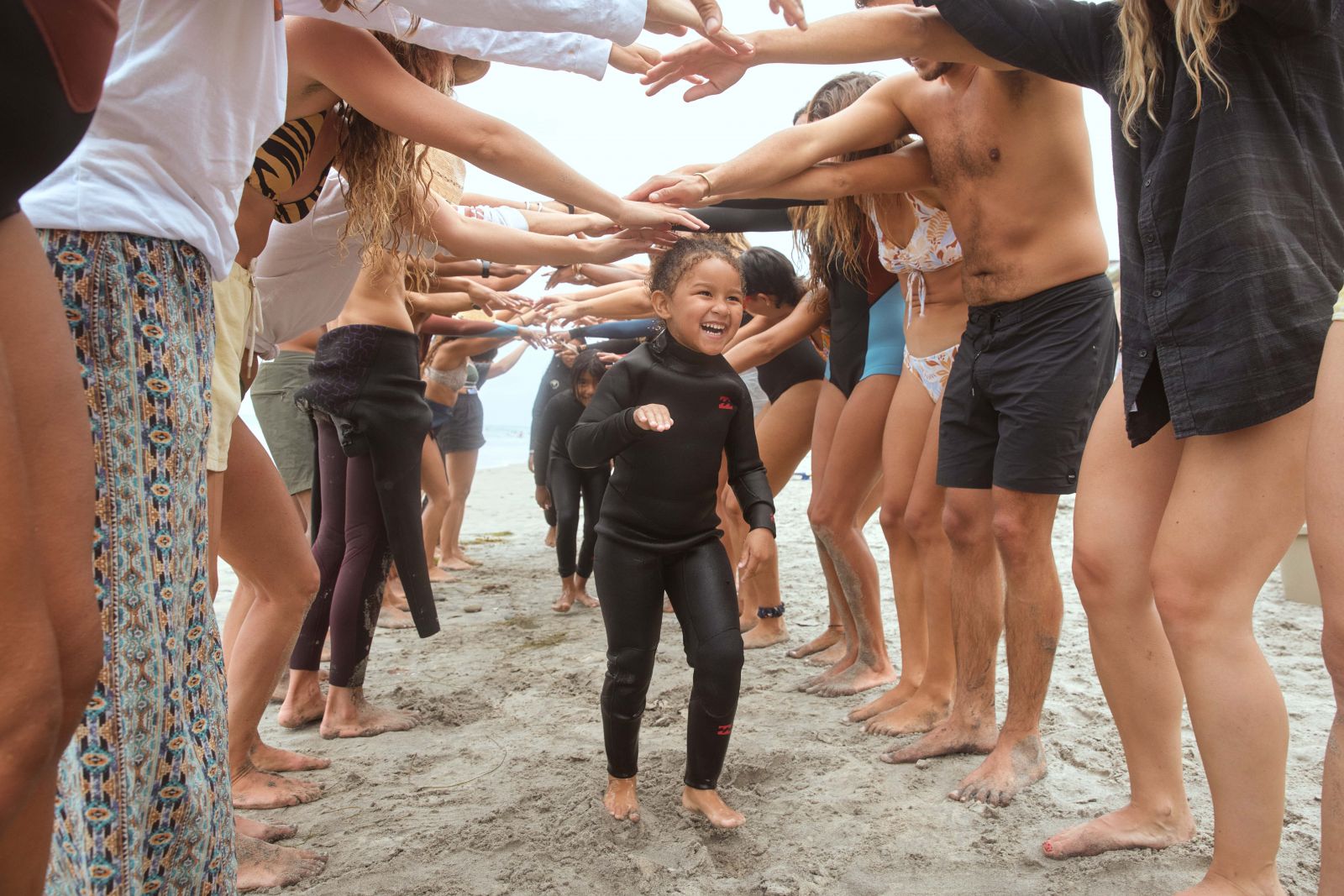 "As a Brown, Indigenous, Mayan-American, I didn't see many people who looked like me out in the water," says Mario, cofounder of Un Mar De Colores. "Every day, when I loaded up my surfboard into my car, there were two Latino children who lived across the street who would peek out the window and watch me with curiosity. As I drove away, I began to wonder why I never saw them or their family at the beach even though we were living just down the street from the coast."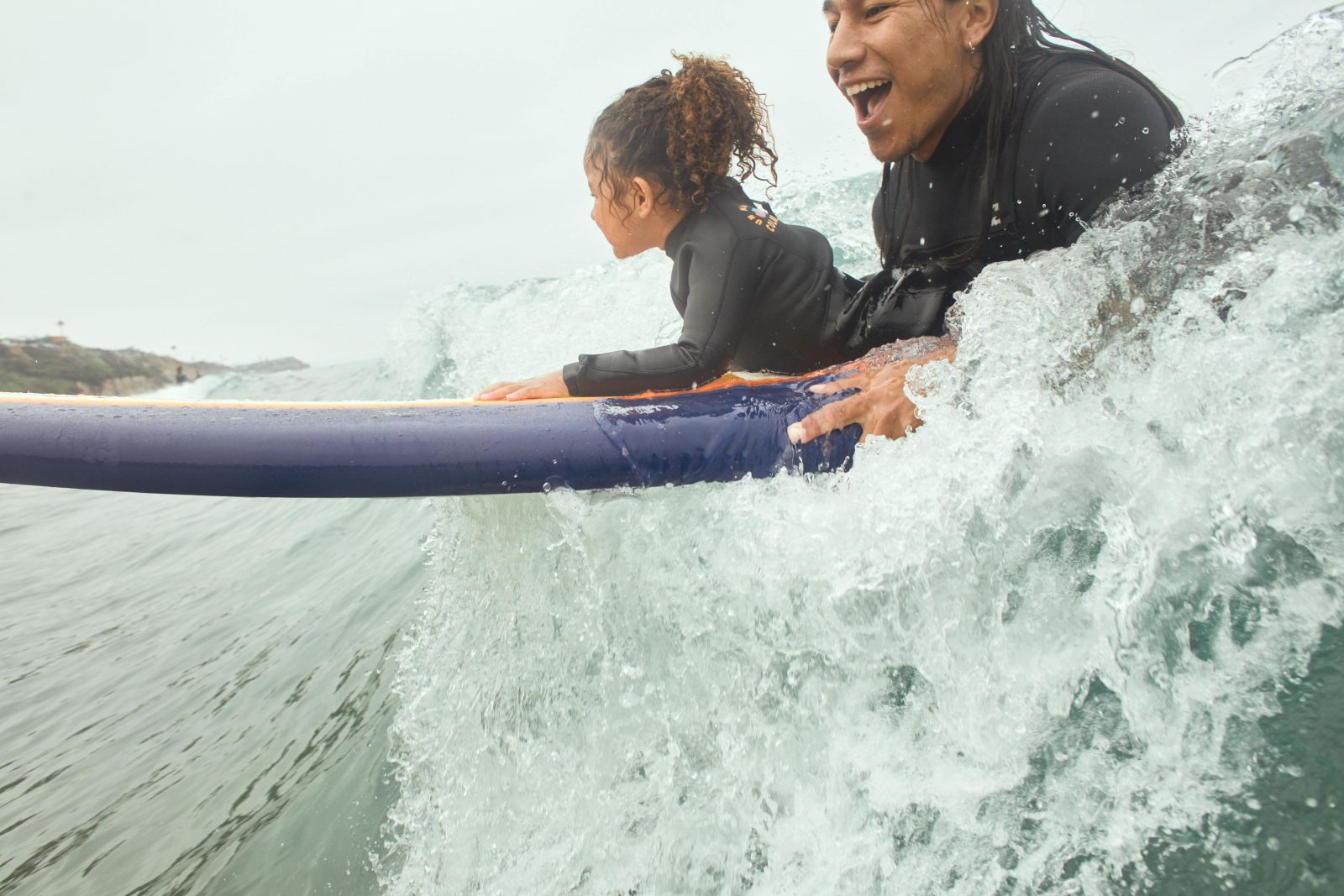 Recognizing the significant lack of diversity in the surf space, and having heard similar stories from many of his Black and Brown friends, the concept came to Mario as he started to question solutions to bridge the gap that keeps children and families of color from feeling a sense of belonging and enjoyment at the beach. That's where the idea for Un Mar De Colores was born; "In Spanish, it means 'an ocean of colors," he says, "the concept was simple: celebrating diversity; our differences that make us unique are what make the world more beautiful."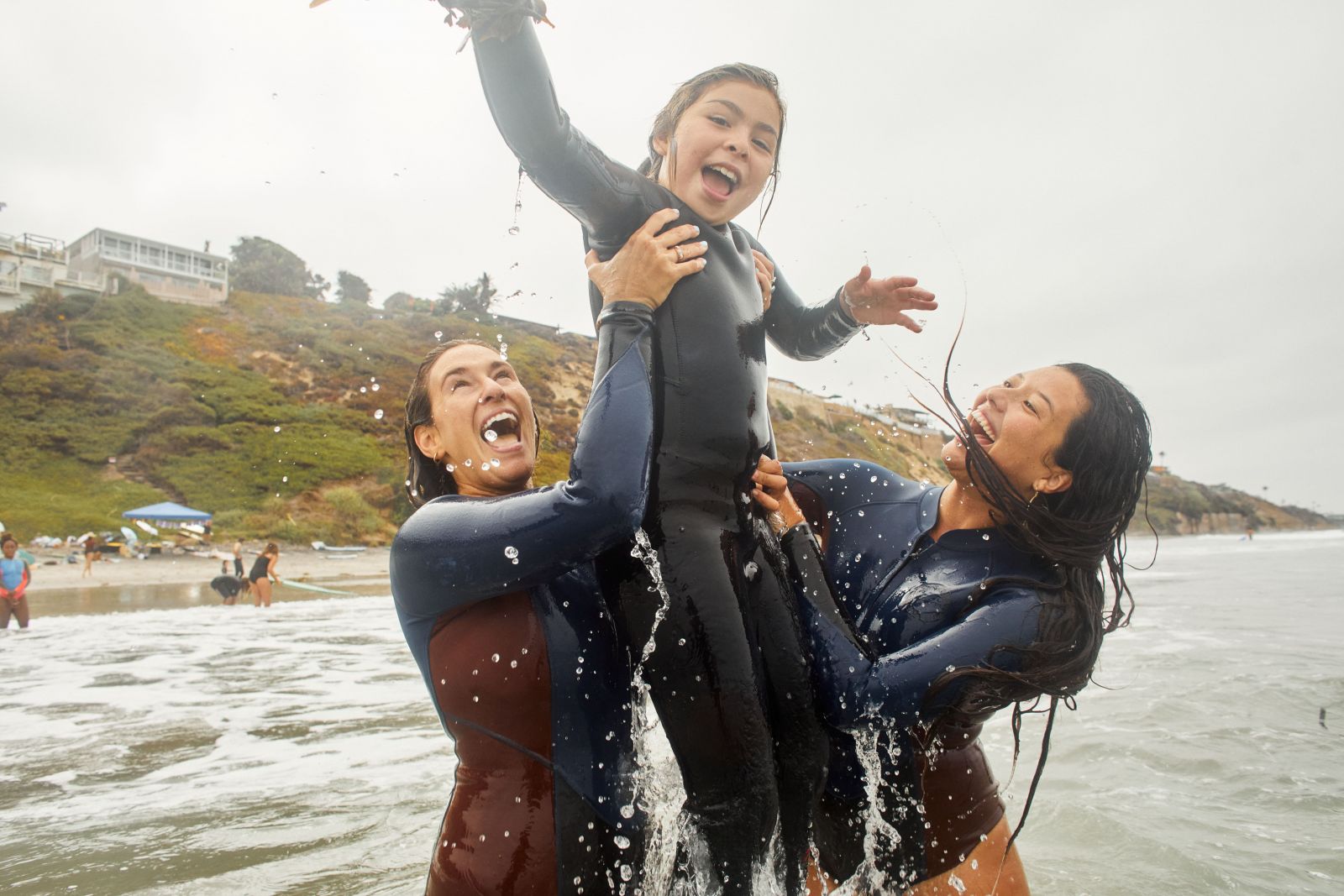 "As I began to realize all the doors that surfing opened up for me, and the barriers of access that existed for so many — particularly to people who looked like me — I knew it was a privilege to be a surfer. So, I wanted to share the privilege I had of learning to surf and pay it forward by teaching the next generation of surfers with the hopes of having a ripple effect of positivity trickle through their lives.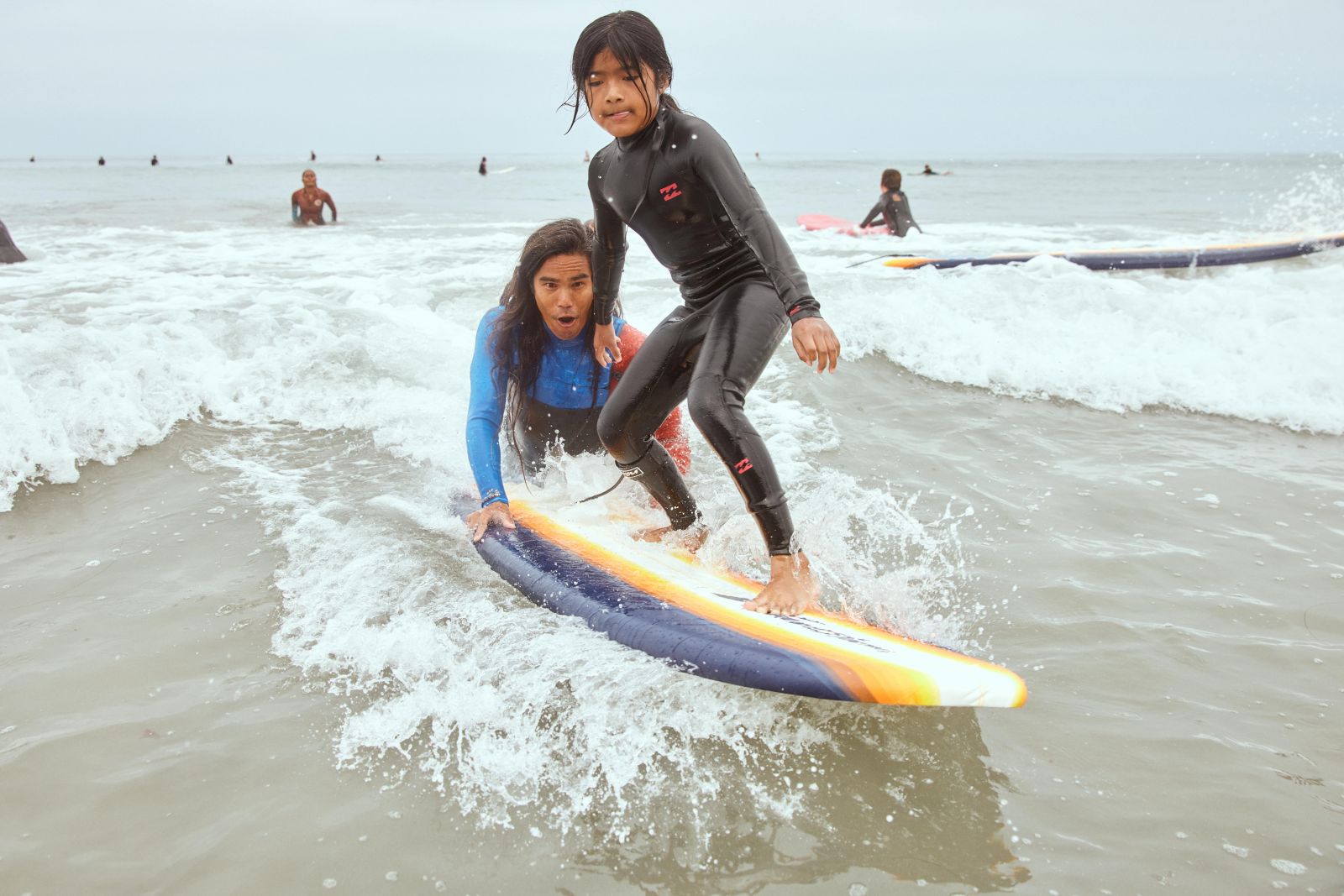 "The ocean's ecosystem is diverse and so are we," Kat explains. "Diversity is what allows us to strengthen, and not just survive, but thrive. Surfing is indigenous, however, over the last 50 plus years, it has been colonized; today, our idea of surfing and surfers is homogenized and governed by Eurocentric standards — in the ocean, and in our media. It's time we start to build an accurate representation of the world we live in and reflect it honestly and authentically through the stories we tell about it. It's really simple when you break it down -- we want to celebrate and normalize diversity in and out of the ocean, not just for the children we work with, but with and for underrepresented communities globally."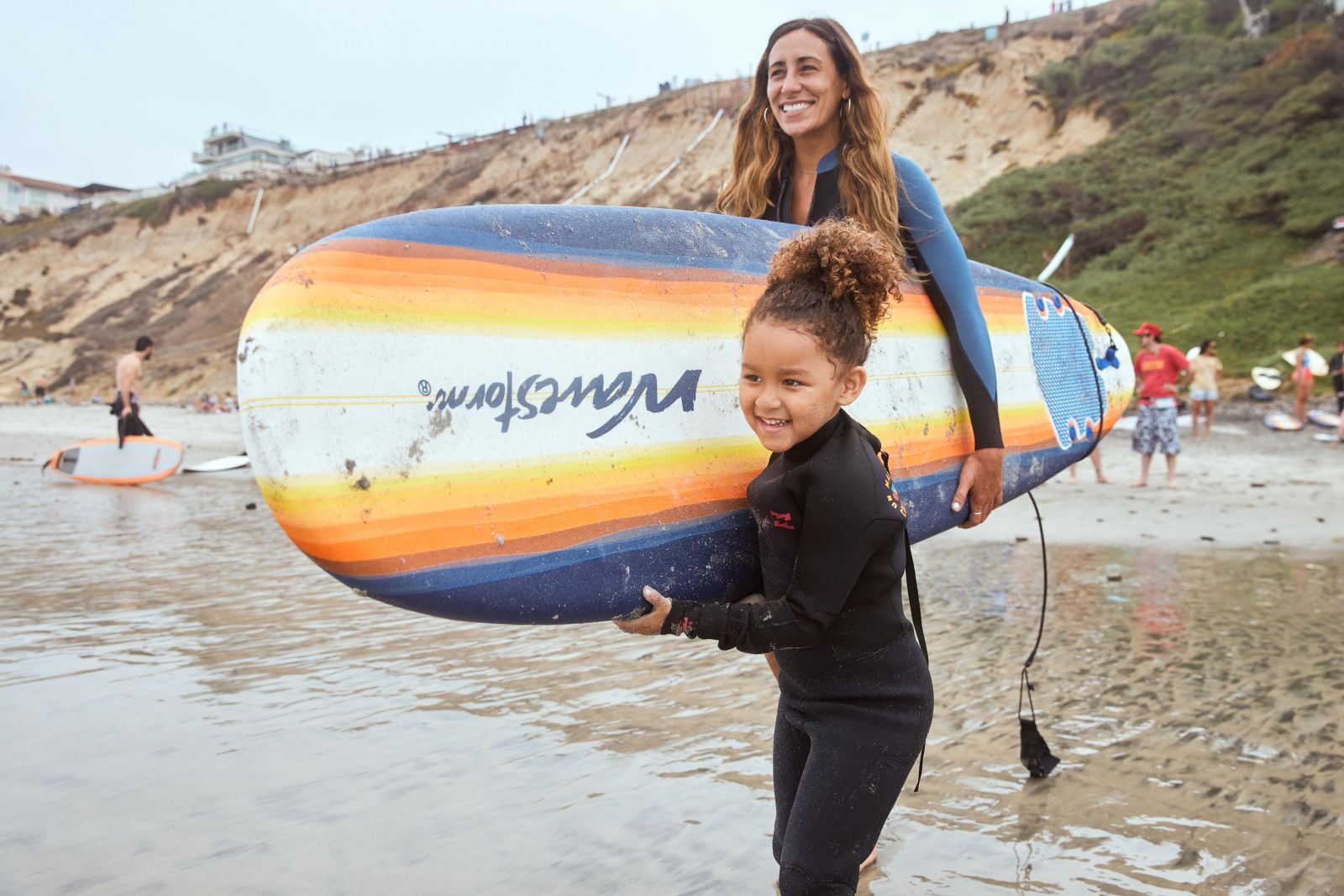 Lex weinstein, Un Mar De Colores Familia member, sums it up well: "There's nothing like seeing a child's eyes light up when they catch a wave or find the courage to splash in the sea. When they connect the dots that this is not only their playground, their classroom, their kitchen table, their healing space — but also their home."
CLICK HERE to learn more
Photography by: Mike Borchard
Words by: Kat Reynolds