Meet Julia Mahde - Surfer And Activist From Bali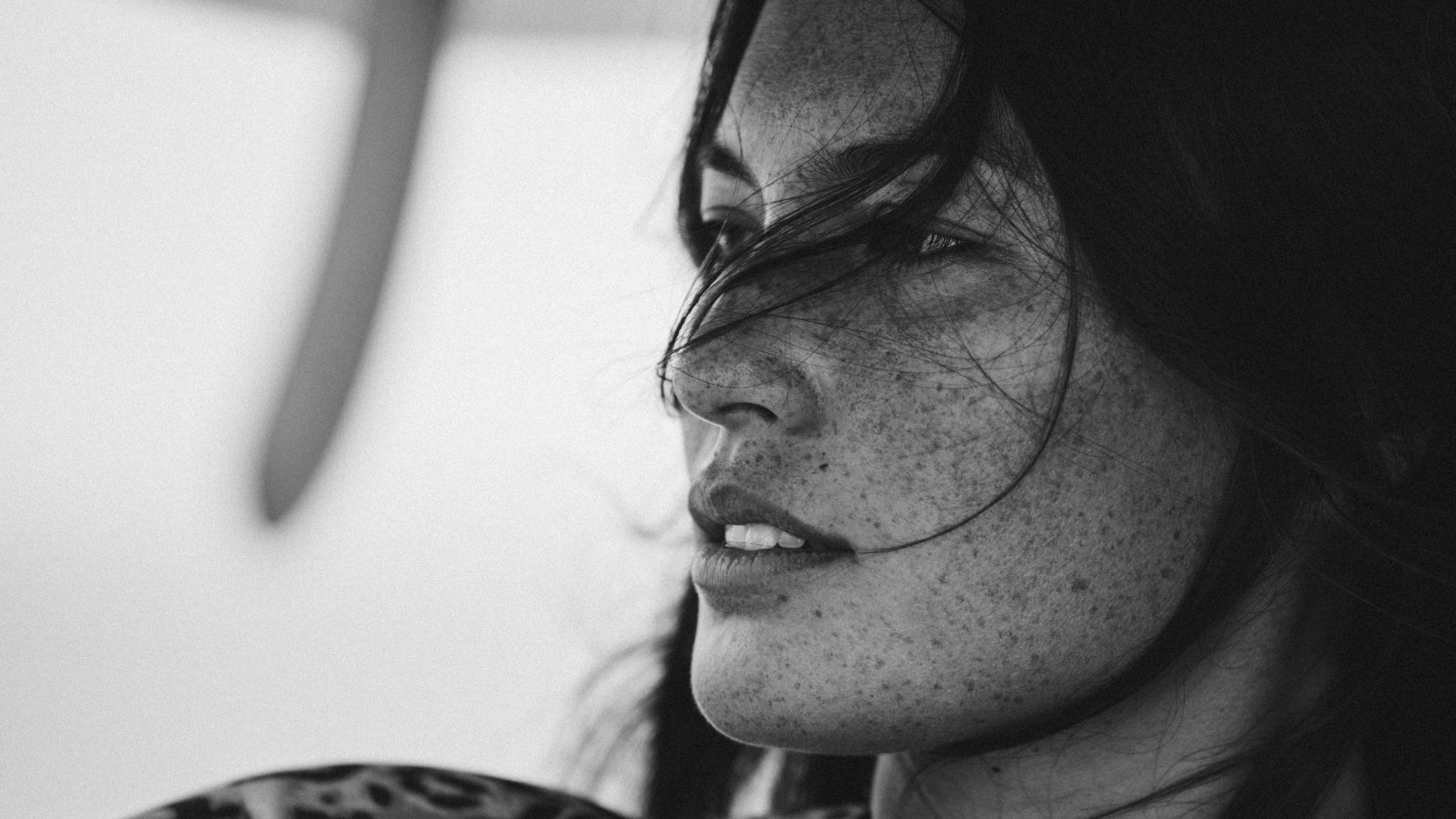 Julia Mahde, surfer and activist from Bali, Indonesia showed us around her little slice of Paradise last year. We caught up with her to learn a little more about her island way of life and eco-conscious living.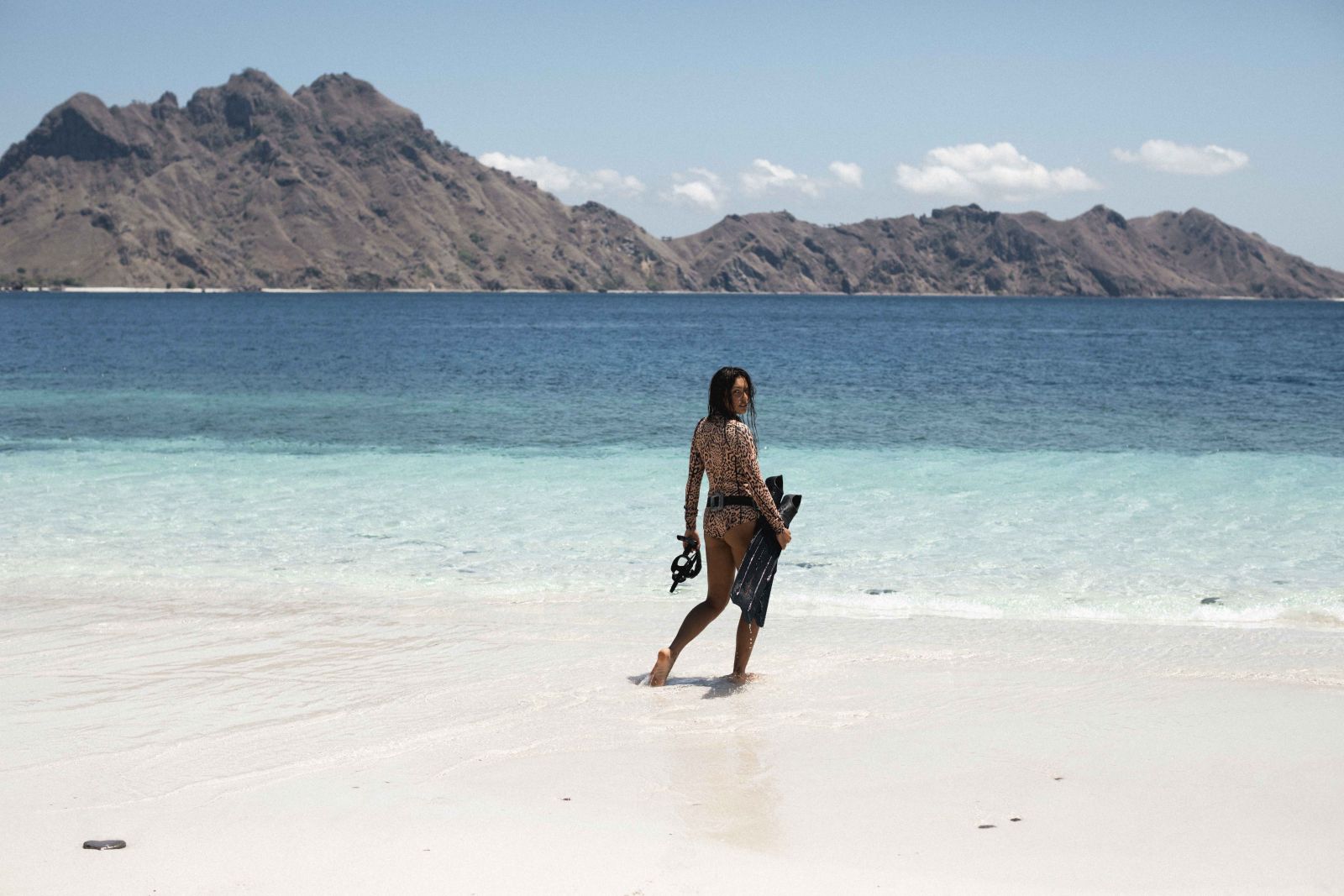 Growing up in Indo must have been amazing! Tell us all about it! When did you start surfing?
I was born in Bali, my mother is Japanese and my father is English. I then lived in Jogya before moving to West Aus for school then back to Bali, where I now live on the beach next to Padang Padang. I have always been in love with the ocean and spent a lot of time in it, but I only started surfing later in life. I always had fun playing around on longboards but I only really started properly surfing during quarantine. We were very blessed to have empty perfect waves to learn on!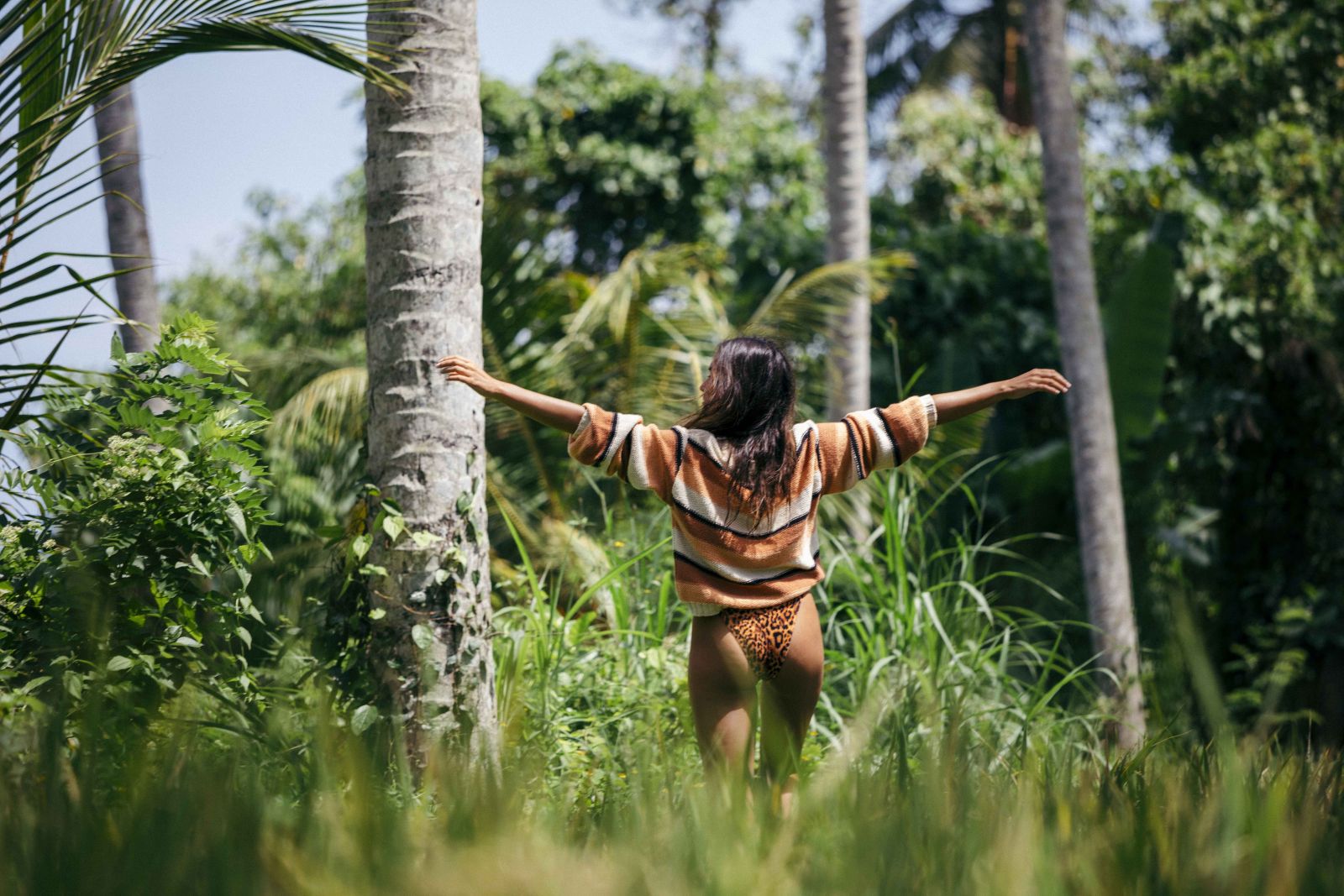 How have the islands connected you to the ocean?
Growing up in Indo was amazing. I'm so grateful for this place. There was so much freedom, always surrounded by animals and community. There is a diversity of cultures across the Indonesian archipelago but it is the ocean that connects all the islands together and unifies this country. I especially love how the ocean teaches me humility and how to be present. It helps me live a healthier lifestyle mentally, emotionally and physically.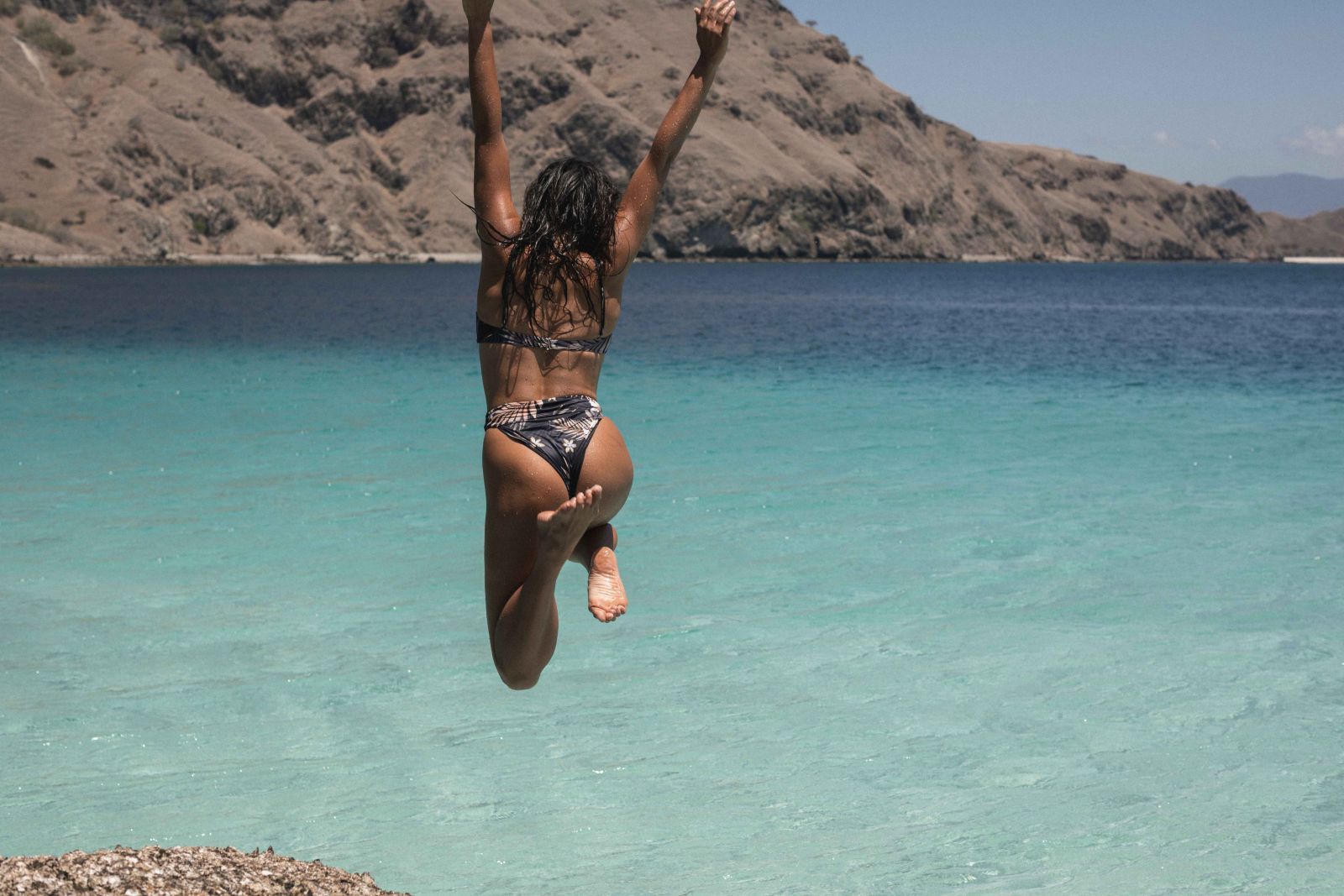 We love how you use your platform to bring awareness to the environment and what's important to you. How has Bali been impacted by these changes?
For many Indonesians once upon a time and some people across the islands today, still use natural resources for their daily needs. They used leaves as food wrappings and basket weavings. Balinese offerings didn't have plastic candy and cigarettes in them. They were filled with food and flowers. So it was not a problem to throw rubbish into nature as it would decompose. Now people are consuming so much plastic, it ends up in rivers, the ocean and landfills. Plastic has become convenient and represented a more modern culture for a lot of people, which formed bad habits. Education and conscious ways of being are important because they have the ability to redirect habits back to less environmentally damaging ways of life.
Bali has long had a culture of preserving nature and traditions. What's one thing you've learned from this?
There was a kingdom in Indonesia called the Majapahit kingdom. It was rich in art, dance, music, and culture. When the Muslims started to invade Indonesia, the people moved to Bali. It is said today that Bali is the last remaining place still practicing some of these traditions. Connected to nature and the invisible worlds, Bali is known as the island of the gods. The balance of positive and negative energies. What this has taught me is, stay close to nature! Respect nature. Stay close to your intuition and positive thoughts. Have gratitude and blessings to all beings. Give thanks for the food we get to eat and the water that sustains us.
Is there a local organization you'd like to shed light on?
There are so many people and organizations doing wonderful things! Where to start…
A liquid future is a surf foundation in the north of Indonesia and now in the Mentawai's that encourages local kids especially girls to play in the waves.
Health in harmony in Kalimantan is a solution to climate change on a local level by planting trees and giving locals the choice to trade trees for health care.
The Sumba foundation helps so much with eradicating the number of deaths due to malaria as well as helping people have access to water. Sumba hospitality foundation gives training and holistic empowerment for the most disadvantaged teenagers in Sumba, so that they can get a job and change the cycle of poverty in their families.
Misool Foundation in Raja Ampat focus' on regenerating life on coral reefs and empowering local communities.
Haka Sumatra works to protect animals in the Leuser ecosystem one of the last remaining places where tigers, elephants, orangutans, sun bears and rhinos all exist freely in the same place.
To name a few!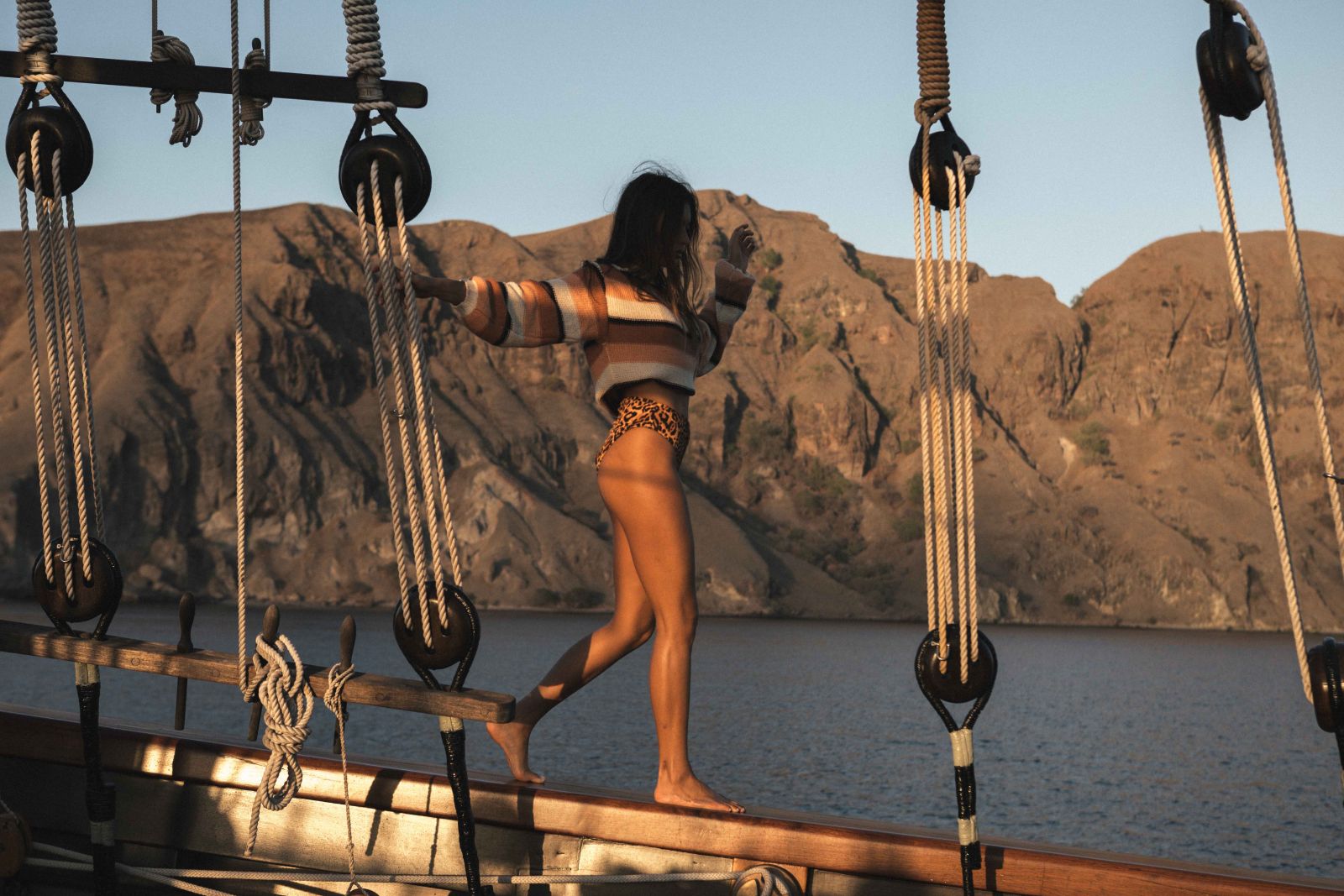 You travel a lot, as do we! What are some tips for sustainable tourism?
When travelling to a place I think it's important to be immersed in what's going on. Give as much as we take where we can. And be present! Sometimes it is just a little moment of time spent sharing positive energy that makes all the difference. Whenever you can, limit your footprint by carbon offsetting and planting trees!