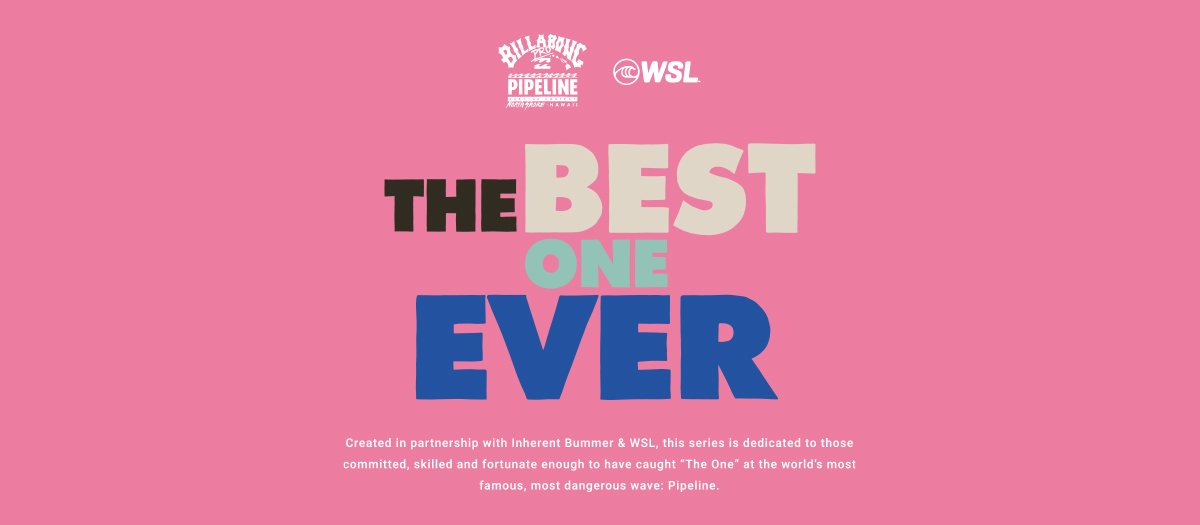 We all have one.
That ride of a lifetime when everything comes together and becomes the personal benchmark for every wave ridden in the future. But when it comes to Pipeline, a ride like no other has a tendency to take on a more significant meaning.
For the 2023 Billabong Pro Pipeline, in partnership with Inherent Bummer & World Surf League, we've created a series dedicated to those committed, skilled and fortunate enough to have caught "The One" at the world's most famous, most dangerous wave. And hoping this inspires a few more "Best Ones Ever" at this event and beyond.
Watch the entire series via the playlist above.
Follow @inherentbummer on Instagram.